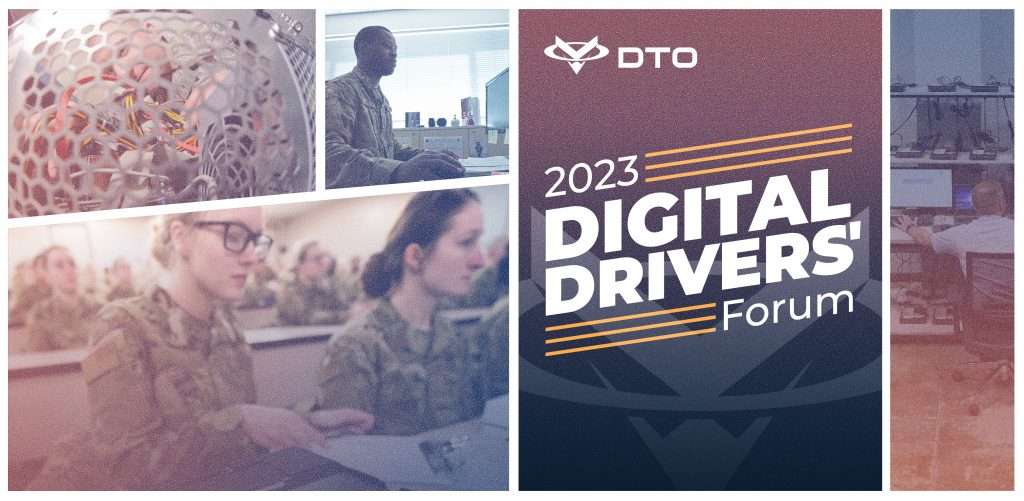 We're hosting a virtual workshop to connect the DAF digital transformation community, share recent accomplishments, and empower forward-thinking Airmen and Guardians to have an even greater impact in the coming year.
Do you have team members or other colleagues who should attend? Please forward this invitation and encourage them to get involved!
---
Event focus: This is a unique opportunity for candid and collaborative discussions. We'll review progress made over the past year by the Digital Transformation Office (DTO) and other DAF digital champions, surface bold new ideas, align on strategic planning and guidance from leadership, and discuss steps to execute on our priorities.
When and where: Mark your calendar for Tuesday, 17 Jan 2023 from 1200-1500 ET. This workshop will take place exclusively online. (ZoomGov details will be provided upon confirmed registration.)
Who should attend: This event will be hosted and led by the DTO. We encourage participation from all Airmen and Guardians who are passionate about helping to shape the DAF's digital journey.
What's in it for you: The Digital Drivers' Forum is a springboard for DAF digital problem solvers to present recommendations, gain leadership visibility, and learn about available resources.
Why your participation matters to us: To accelerate change and maintain dominance, the DAF must tap into fresh thinking from all areas of the organization. Your input is valuable, and we want to hear it.