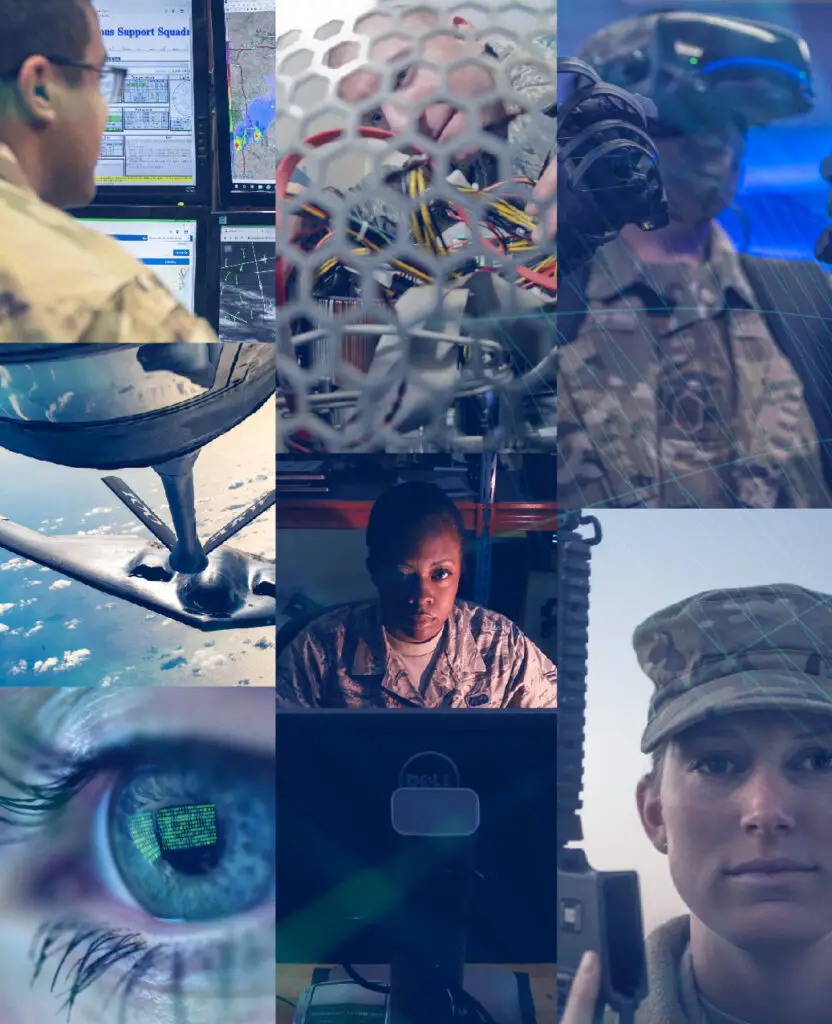 An Accelerated Future State
To deliver war-winning capabilities for the Air Force, AFMC must radically accelerate fielding, sustainment, and modernization. That means prioritizing enterprise-wide adoption of Digital Materiel Management (DMM), the process of integrating and employing digital methods across the entire lifecycle for warfighting, installation, and mission support capabilities. The DTO is aligned in working to drive DMM forward.
Learn how DMM can positively impact every materiel lifecycle phase and functional domain.
Watch this video for an overview of six key initiatives behind the AFMC's transition to DMM.
Our strategic priorities
With input from hundreds of Airmen and Guardians, as well as Department leadership, we've identified five strategic priorities for this initiative.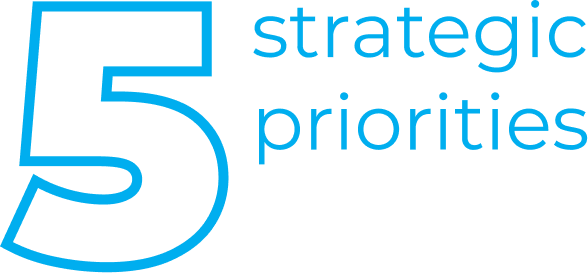 Culture
As we set out to modernize the way we work, creating a culture that embraces digital solutions will be paramount to our success. The first step is gaining a clear understanding of how the values and behaviors of our people match up with organizational objectives. The next is collaborating across the Department to capitalize on areas of alignment and determine practical steps to close any gaps. With sustained focus, our workforce will adopt a collective mindset to lean into innovation.
Tools
Currently, there's a wide variance in tool access and usage across the Department. Some programs have highly integrated, best-in-class solutions at their fingertips; others are struggling to find the right options. To elevate the entire organization, the digital transformation initiative will catalog existing inventory, open up knowledge sharing, scale best practices, and develop business models that enable new tool sets and environments to be deployed quickly and affordably.
Training
We recognize that having access to cutting edge tools is worthless without the right training to accompany them. The digital transformation initiative will provide the high-quality educational resources and accompanying communications our workforce needs to proficiently leverage the full suite of tools available to them. Training programs will be designed with input from teams across the Department to ensure we're offering relevant content in optimal formats.
Architecture
To fully transform our acquisition and sustainment enterprise, we need to drive agility and flexibility into our weapon system designs and models. We must create and embrace Government Reference Architectures (GRAs) and decomposable models of our weapon systems, requirements, and use cases. Effectively leveraging these GRAs and models will enable more rapid integration of systems and subsystems as well as improved collaboration across programs.
Standards
Digital standards are another important element of the digital transformation initiative. To break out of our silos, integrate programs, and enable knowledge sharing, we have to communicate and share data seamlessly. We need teams in program management, engineering, logistics, contracting, and finance to adopt consistent frameworks for how we buy, handle, tag, share, visualize, and leverage data. This will strengthen our collaboration internally and externally.