Meet the DTO team
Our team is committed to addressing the digital needs of the entire acquisition and sustainment enterprise from a short- and long-term perspective. We're looking beyond mission sets, breaking down barriers, and enabling digital innovators by connecting them with the information, resources, and support they need to outpace our adversaries.
DAF DTO Chief
Kyle has worked in the Air Force for his entire career, having spent time in flight test, program offices, and numerous acquisition-focused Pentagon positions. He is now serving to advance the Digital Transformation of the DAF acquisition and sustainment enterprise. In this role, Kyle is tasked with leading Digital Transformation strategic communication, stakeholder engagements, and the Digital Campaign governance and battle rhythm. Kyle believes in relationship building, doing what makes sense rather than "what we always do," and empowering others to do their job better and faster.
DAF DTO Technical Advisor
Steve has deep expertise in R&D and acquisition efforts focused on digital thread/twin, advanced manufacturing, and Computer Aided Design/Manufacturing (CAD/CAM). He previously spent time in industry, the Air Force Research Lab (AFRL), and the Pentagon. Steve's current scope of responsibility includes strategic prioritization, Digital Maturity Assessment processes, and Digital Airworthiness. He received his MS and PhD from the University of Cincinnati with theses addressing computational metrology and graph-based methods for Design for Assembly (DFA) analysis in early design.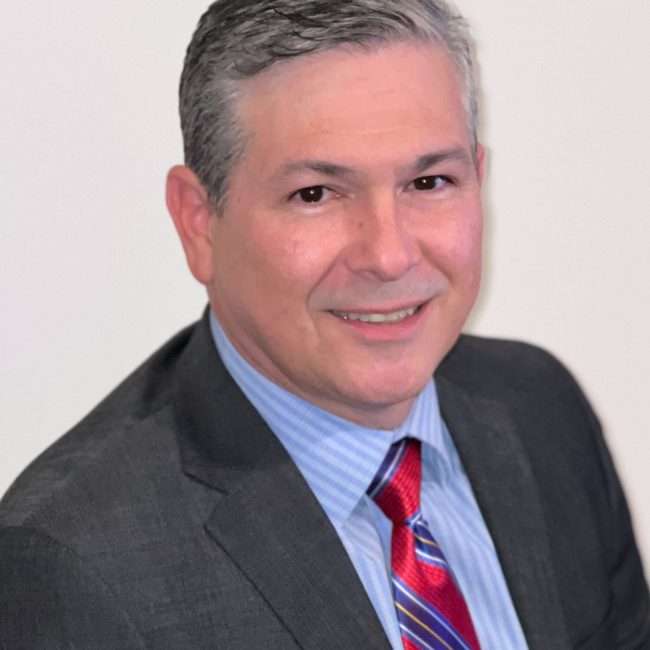 DAF DTO Chief Architect
David has over 35 years of professional experience in a variety of engineering and leadership roles, 25+ years in defense, and 10 years in the pharmaceutical/medical device industry. As a Chief Engineer, David provides expert guidance to unleash the power of digital technologies and deliver dominant capabilities for Air Force acquisition programs in systems engineering, systems integration, engineering technical reviews, manufacturing, cybersecurity, airworthiness, and acquisition intelligence. In his current position, David is an active leader with a passion for the advancement of digital technologies, frameworks, architectures, and data initiatives.
DAF DTO Principal Systems Engineer
Mike has deep expertise in both industry and Air Force acquisition. He previously worked with next generation radar systems, owning responsibility for the development and deployment of MBSE methodologies and approaches as well as Open Architecture implementations. Having authored a book on model-based systems engineering (MBSE) implementation in complex system engineering (SE) practices, Mike has extensive experience leveraging modern tools to implement essential SE activities. In his current role, Mike is driving model-based collaboration across the acquisition lifecycle, warfighter/requirements-generation, and Mission engineering communities. He's also a key player in company and corporation outreach.
DAF DTO Lead Program Manager
Vince has worked as a contracting officer on some of the largest and most innovative acquisitions in the history of the Air Force. He has held more acquisition warrants at one time than anyone else in the Air Force, which translates to having the most obligation authority. Vince values relationships built on shared experiences and believes in thinking differently.
DAF DTO Digital Education and Training Lead
Ryan is passionate about using agility and an open mind to drive digital transformation. His experience spans organic software development and sustainment in support of multiple electronic warfare systems, electromagnetic threat modeling and simulation, AFRL projects, technical leadership within Armament Directorate program offices, and digital leadership in the Agile Combat Support directorate. He has conducted research in missile defense and small UAV-delivered munition mitigation. This year, he's organizing the I/ITSEC Blackswan discussion for the DAF/DoD. Ryan's also responsible for shaping the DTO's education and training initiatives, and he's leading an ongoing effort to improve the cyber approval process.
DAF DTO Digital Twin/Thread Lead
Christen's experience spans digital engineering leadership roles across multiple acquisition programs in the Fighter, Bomber, and ISR/SOF portfolios. She's a passionate, forward thinking, and vocal thought leader in digitally empowering the acquisition workforce and leveraging modern tools and collaboration platforms to execute the mission. With experience in high-fidelity modeling tools, Christen has published research in modeling of thin layer coatings to advance understanding of material responses to high-stress atmospheric re-entry. In her current position, Christen is responsible for driving culture change, managing program outreach and tool access assistance, supporting/liaising with the Logistics IT community, and collaborating with industry.
DAF DTO Systems Modeler SME
Keith has experience in both the Air Force Nuclear Weapons Center (AFNWC) and the Air Force Research Lab (AFRL). While at AFNWC, Keith was instrumental in establishing the modeling and infrastructure approach of one of the most digital-forward programs in the Air Force: Ground Based Strategic Deterrence. Keith has extensive experience in modeling complex systems, and is actively pursuing a Systems Engineering Master's Degree with a modeling focus. In his current role, Keith is responsible for modeling best practices and methodologies, modeling style guides, program outreach, and modeling tool integration approaches.
DAF DTO Process Automation Lead
Noah has spent time as an Air Force aircraft maintenance officer, in industry, and in program offices. He has experience in commercial engine applications, instrumentation, aircraft maintenance, airworthiness, and safety. As the DTO's Process Automation Lead, he'll tackle digital transformation with a focus on certifications and acquisition processes. Noah is a member of the Digital Airworthiness team, and is aimed at breaking paradigms and improving how the Air Force currently works. He believes in encouraging others, staying energized, maintaining positive relationships, and understanding the "why" behind what we do.
The form below is for specific questions. If you'd like to get involved in the Digital Transformation Initiative, please visit the Connect page: