News highlights Digital Tools for All workshop
On Friday, September 16th, the DTO will convene digital tool providers, government contractors, and select DAF subject matter experts to ideate on a new, mutually beneficial paradigm for enterprise-wide software licensing.
Bloomberg reported on the upcoming event in a recent article, noting that the DAF is aiming to trade non-monetary resources of value with industry partners in what could be a consequential exchange for software vendors.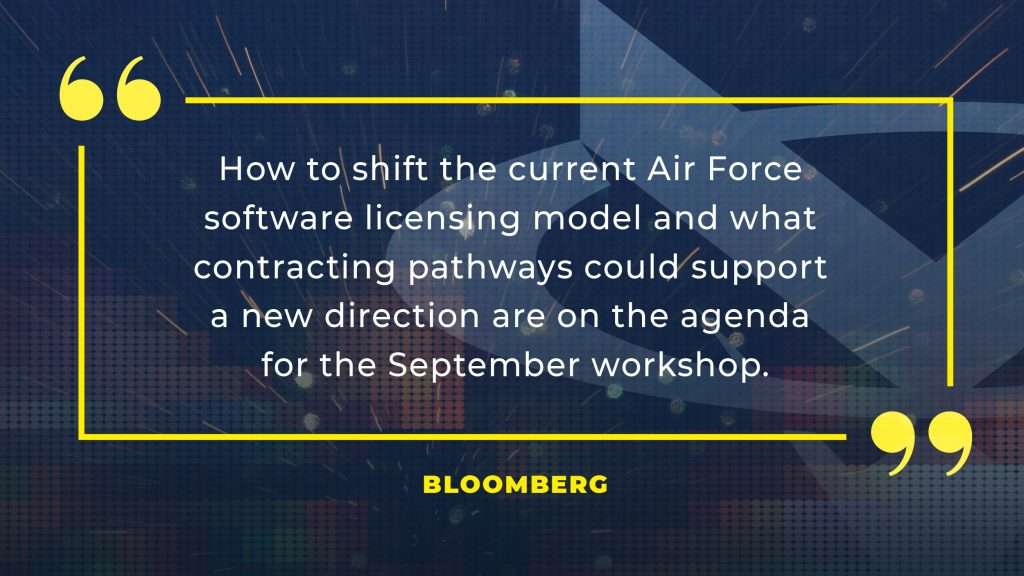 If you'd like to attend the workshop, or if you work with digital tool providers who may be interested in participating, please check out our registration details.
To learn more about the broader Digital Tools for All effort, check out the dafdto.com News page.